In 2005 I originally published La Roe's Curse (called La Roes at that time), though it went over well, it was severely lacking in quality. In 2008 Fay's Wish came out, it was definitely a better quality book, though my quality of writing had improved, it was still not where it is today. Thankfully, I became friends with Cindy, who happens to not only love reading books but is also an excellent editor. She took both books and helped me to polish them and publish them under my name.
Both books are now available in print and ebook formats on various sites.
As you might know Cindy is the Manager of Personalized Marketing Inc, while I am the Owner. I love working with our clients and seeing their networks have organic growth. I also love the challenges that some of our clients bring to us, especially when trying something new. This month, #PMInc is celebrating it's 13th Anniversary and I am celebrating my 49th. It is amazing how much time has past since all of this began. We are having a celebration of sorts for #PMInc and as part of it, I will be giving away copies of ebooks from our participating clients and other fun items.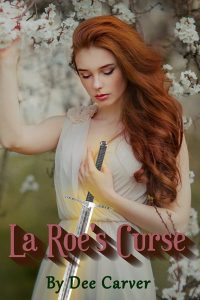 Dee Carver (Author), 
Cindy Wieczorek (Editor)  
Available at: 
https://books2read.com/u/3kpWln
Blurb 
When Emerald La Roe ran away 300 years ago, she had not planned to return. However, after repeated dreams from Goddess Morrigan, Emerald finally realizes …

Read more→